Darrell Gene Barlow, age 64, of Benton, passed away on Tuesday, November 15, 2022, at his home.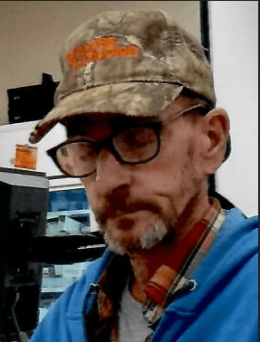 A Graveside service will be held at 1:00 p.m. Monday, November 21, 2022, at the Jackson Grove Cemetery, with Pastor Phillip Kennedy officiating. Family and friends are asked to meet at the cemetery.
Arrangements are with the Leffler Funeral Home of Benton.
Darrell was born on October 26, 1958 in Benton, Illinois; the son of Hubert Barlow and Juanita (Summers) Barlow.
He enjoyed hunting, watching the news on the television, drinking iced tea, hanging out with his friends; but most of all, he enjoyed spending time with his family.
Darrell is survived by his loving mother Juanita Barlow of Thompsonville; two daughters: Tiffany Blankenship of Logan, Shannon Baker of Herrin; five grandchildren: Marshall Norris, Morgan Norris, Jamee Cole, Payton Blankenship, Cami Roberts; a brother Bennie Barlow of Benton; a niece Megan Spetter and husband Jordan of Ewing.
He was preceded in death by his father and his paternal and maternal grandparents.
To leave online condolences to the family or share memories of Darrell visit: www.lpfuneralhome.com