Roy Max Merkel, 82, of Tamaroa, passed away on Sunday November 13, 2022 at the Pinckneyville Community Hospital.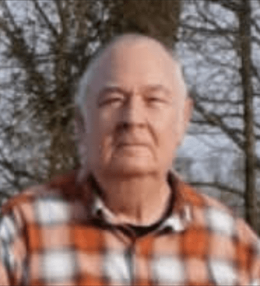 He was born on February 17, 1940 in Sesser, IL to Russell James and Nighta Jewell (Murry) Merkel. He married Sharon (Hutton) Merkel on November 22, 1982.
He survived by his wife Sharon Merkel of Tamaroa; one son Chris Alan (Donna) Merkel of Janesville, IL; Granddaughter Bailee Mae Merkel of Pensacola, FL; daughter-in-law Emilie Wall of Altamont, IL; one sister Betty Jean Rawlish of Coal City, IL and one brother Lynn Ray (Myrthel) Merkel of Helena, Montana.
He was preceded in death by his parents, one son Clinton Lee Merkel, two sisters Hazel Plata and Linda Sue Merkel and one brother Russell Dwane Merkel.
Graveside services will be on Friday November 18, 2022 at 11:00 AM at Braceville-Gardner Cemetery in Braceville, IL. Visitation will be on Wednesday November 16, 2022 from 1:00 PM until 3:00 PM at the Brayfield-Gilbert Funeral Home in Sesser and on Friday November 18, 2022 at Reeves & Baskerville Funeral Home in Coal City, IL.
For more information go to our website www.gilbertfuneralhomes.com