Cynthia L. Aiken, 83, of Benton, passed away at 9:40 p.m., on Wednesday, November 9, 2022, at Mercy Hospital in Creve Couer, MO.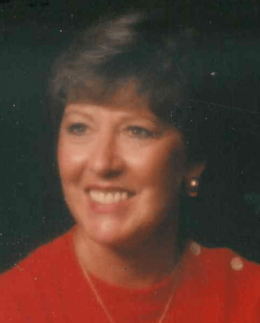 She was born on November 19, 1938, to Harold and Veneta (Paige) Prowell in Evansville, IN. On February 23, 1957 she married Ronald D. Aiken, and he preceded her in death on October 18, 2007.
She was a member of the First Christian Church in Benton.
Cynthia was a loving mother, grandmother and great-grandmother. She absolutely loved working in her yard and her dog companion, Lucy. She also enjoyed reading.
Cynthia is survived by her two daughters, Marsha Kay Whitaker and husband, Randle of Valley Park, MO and Lisa Lynn Turner of McKinney, TX; five grandchildren, Lisa Chesnut and her husband Charles, Rene' Brinkman and her husband Travis, Joshua McCallum and his wife Krista, Ronni Whitaker and Danielle McAndrew and her significant other, Steve Dallas and seven great-grandchildren, Haley, Jackson, Sophia, Keaton, Chad, John and Hilary.
She was preceded in death by her parents, Harold and Veneta Prowell, her husband, Ronald D. Aiken and her sister, Janice Simpson.
Services have been entrusted to Pate Funeral Home, 301 S. Main St., Benton, IL.
Visitation will be held on Saturday, November 19, 2022, from 1:00 p.m. to 3:00 p.m. at Pate Funeral Home, Benton, IL.
A memorial service will be held on Saturday, November 19, 2022, at 3:00 p.m. at the Pate Funeral Home, Benton, IL, with Pastor Charles Chesnut, officiating. Following the service, burial of ashes at the Masonic and Odd Fellows Cemetery.
Memorials may be made to the First Christian Church Fellowship Fund and will be accepted at the funeral home.
Online condolences can be given at www.patefh.com.