Betty DuRietz, age 81, of Waltonville IL died Sunday morning November 13th 2022 at Good Samaritan Hospital in Mount Vernon Il.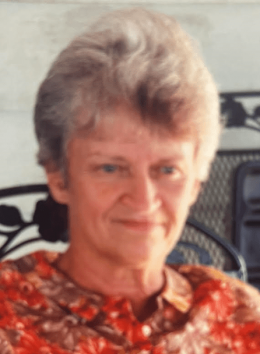 Betty was born on December 17th 1940 in Elgin IL. She was the daughter of Alma and Joseph Neal. She was married to her husband, Henry George DuRietz, on August 23rd 1958. They enjoyed 49 years of marriage. Betty was a member of First Baptist Church of Sesser. Betty also retired from the Waltonville Postal Service.
She was preceded in death by both of her parents, her husband Henry, and her sister Carol Lee Smith.
Betty is survived by her sister Shirley Lohorn, brother Brian and wife Marilynn Neal; her children Linda Morgan and husband Tim, Dinah Tepovich and husband Randy, Luke DuRietz and wife Tammy; along with grandchildren Sierra Hanus, Justin Tepovich, Roger Schindelar, Malissa Piilani, Katie Bilodeau, Alex DuRietz, Jacob DuRietz; and 14 great grandchildren. Along with nieces and nephews.
Betty was well known for her cheerful whistle. She loved spending time with family, friends and her little dog, Emma. Going out to eat and visit with her dear friends was something she always looked forward to. Betty had a love for working in her flower beds and enjoying beautiful flowers.
Memorial service will be held on Saturday November 19, 2022 at 11:00 AM at the Brayfield-Gilbert Funeral Home in Sesser with Shane Piilani officiating. Visitation will be on Saturday from 10:00 AM until the time of the service at 11:00 AM.
For more information go to our website www.gilbertfuneralhomes.com