Margaret Irma Little, 82, of Kenosha, passed away peacefully, surrounded by her family, Tuesday, September 13, 2022 at her residence.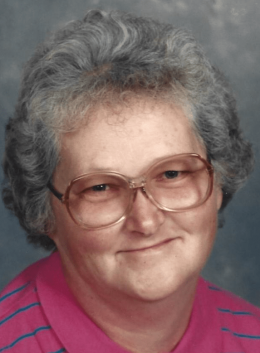 She was born on February 2, 1940 to the late Carroll and Delcena (Short) Hampton in Mulkeytown, IL. She was educated in the schools of Mulkeytown, IL.
On August 16, 1958 Margaret married David Little in Chicago.
Margaret was involved with Mended Hearts.
Margaret loved watching Hallmark Movies, Little House on the Prairie and the Waltons. She enjoyed listening to country music, having coffee and traveling with her husband, but most of all she loved spending time with her grandkids.
Margaret is survived by her husband David, her daughter Bobbi Jo (Wade) Seveska, her granddaughters Kimberly Joy (Jacob) Tatay and /Victoria Renee (Bobby) Clausen, her great grandchildren Dylan, Cayden, Connor and Chloe Rose Kristy, her sister Rose Ramsey and her sister-in-law Carol Hampton.
She is preceded in death by a daughter Bonnie Irene Little and two brothers Clarence Hampton and John (Nina) Hampton.
Funeral services for Margaret will be held on Monday, September 19th at 1:00 p.m. at Gilbert Funeral Home (209 N Emma Street, Christopher, IL). Interment will follow at Mulkeytown Cemetery. Visitation will be held on Monday from 11:00 a.m. until the time of service.
For more information go to our website www.gilbertfuneralhomes.com