Jerry Dean Hammonds, 81, of Marion, passed away on Thursday September 8, 2022.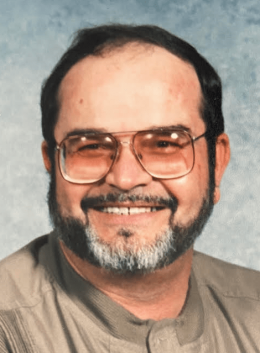 He was born on August 3, 1941 in Christopher, IL to Dock Benjamin and Thelma Blanch (Long) Hammonds. He married Evelyn Irene (Christian) Hammonds on April 8, 1961.
He is survived by his wife Evelyn Hammonds of Marion; three children Dean Stephen (Patricia) Hammonds of Marion, David Michael (Ashley Marie) Hammonds of Godfrey and Daniel Lee (Sherrie) Hammonds of Benton; grandchildren Austin Hammonds, Aaron Hammonds, Michelle Hammonds, Brandon Hammonds, Matthew Hammonds, Gabrielle Wooten, Zander Hammonds and Kade Hammonds; great grandchildren Olive Wooten, Anna Belle Hooker and River K. Hammonds; four sisters Wilma Olgive of Christopher, Sue Majdich of Marion, Rita Branson of Marion and Debbie Manion of Christopher.
He was preceded in death by his parents, one sister Shirley Kirchner and four brothers Francis Hammonds, Jess Hammonds, Lee Hammonds and Leroy Hammonds.
Memorial service will be on Friday September 16, 2022 at 1:00 PM at the Gilbert Funeral Home in Christopher. Visitation will be on Friday from 11:00 AM until the time of the memorial service at 1:00 PM. Burial will be at Maple Hill Cemetery in Sesser.
For more information go to our website www.gilbertfuneralhomes.com