Kevin Dale Cardwell, age 61, of Benton, passed away at 7:57 a.m. Sunday, September 4, 2022, at his home.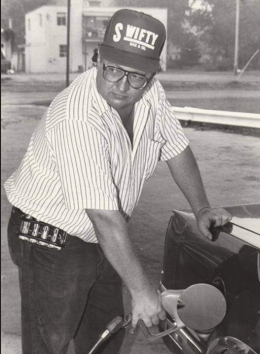 His wishes are to be cremated.
A Celebration of Life Service will be held at 12:00 noon, Saturday, September 17, 2022, at the Leffler Funeral Home, with Rev. Rick McClintock officiating. Burial will follow at the Tower Heights Cemetery of West Frankfort, Illinois. Visitation will be from 10:00 a.m. to 12:00 noon at the Leffler Funeral Home.
Kevin was born on October 23, 1960, in Dekalb, Illinois, the son of Victor Cardwell and Joyce (McClintock) Cardwell.
He was a retired Store Clerk with Kroger Grocery Store of West Frankfort, Illinois. He also previously worked in the upholstery department with Crownline Boats, and was a former Manager at Swifty Gas Station, both of West Frankfort.
Kevin enjoyed watching sports, especially Green Bay Packers football, St. Louis Cardinals baseball, and NASCAR. He loved keeping in contact with family and friends on Facebook.
He was of the Baptist faith, and when he was young, he attended the First Baptist Church of Thompsonville.
Surviving is a brother Eric Cardwell of Benton; two sisters: Cheryl Roberson of Benton, and Shawna Cardwell of Johnston City. He is also survived by several nieces, nephews, aunts, uncles and cousins.
He was preceded in death by his parents; and a son Andrew Stephen Cardwell who died on August 31, 2007.
To leave online condolences to the family, or to share memories of Kevin, visit www.lpfuneralhome.com