JoAnn Brammeier, 75, of Benton, passed away at 5:30 a.m., on Monday, September 5, 2022, at the Linda-White Hospice House in Evansville, IN.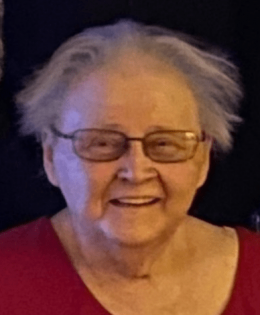 She was born on March 25, 1947, to William and Wanetta (Griffith) Belinski in Nashville, IL. On December 30, 1967, she married LeRoy Brammeier, and he survives.
JoAnn was a loving wife, mother, grandmother and great-grandmother. She enjoyed playing Bingo. She loved nature and liked driving around the lake looking at the deer. She also loved bird watching, especially the humming birds and cardinals. She enjoyed bowling, dancing and Sonics blueberry slushies. She was an avid fan of the St. Louis Cardinals and the St. Louis Blues and liked watching the games.
JoAnn is survived by her loving spouse of 54 years, LeRoy, her daughter, Sherry Brammeier of Woodlawn; two grandchildren, Misty Knight of Benton and Zach Campbell of Woodlawn; two great-grandchildren, Rylan and Kynslee; and many nieces, nephews, cousins and friends.
She was preceded in death by her parents, William and Wanetta Belinski and three brothers, Lelend Belinski, Dwight Belinski and Billy Belinski.
Arrangements have been entrusted to Pate Funeral Home, 301 S. Main St., Benton, IL.
Per JoAnn's wishes, cremation will take place.
Memorials may be made to the American Cancer Society and will be accepted at the funeral home.
Online condolences can be given at www.patefh.com.