Donald Burnett, 62, of Johnston City, IL, passed away on Tuesday September 6, 2022 at Herrin Hospital.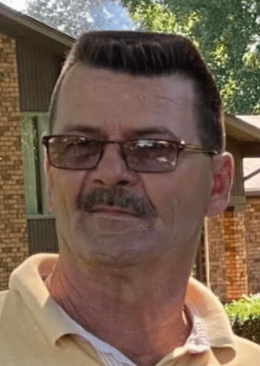 He was born on February 13, 1960 in Christopher to Donald and Janet (Hargis) Burnett. He married Crystal (Duncan) Burnett.
He is survived by his wife Crystal Burnett of Johnston City; mother Janet Burnett of Christopher; one son Justin Burnett of West Frankfort; three brothers Darren (Lori) Burnett, of Ina, Rodney Burnett, of West Frankfort, and Rex (Christine) Burnett, of Buckner.
He was preceded in death by his father.
He loved to go to auctions and to watch Nascar racing.
Funeral service will be on Saturday September 10, 2022 at 1:00 PM at the Gilbert Funeral Home in Christopher with Pastor Mario Ramos and Brother Denny Bush officiating. Visitation will be on Saturday from 11:00 AM until the time of the service at 1:00 PM.
For more information go to our website www.gilbertfuneralhomes.com