Ronald Wayne "Ronnie" Fitzpatrick, 57, of Benton passed away on Sunday morning August 14, 2022 at the Memorial Hospital of Carbondale.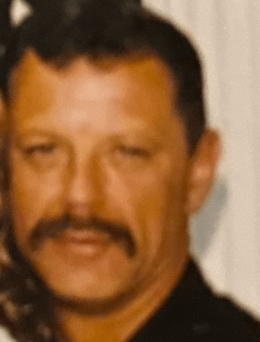 He was born in Monticello, IL on September 17, 1964 the son of Jack & Sonia Ruth (Hammers) Fitzpatrick.
Mr. Fitzpatrick was a motorcycle & old car enthusiast. He enjoyed collecting knives & pocket watches. He was a jack-of-all trades.
Mr. Fitzpatrick is survived by:
1 Daughter: Ashley Toms & partner Amy Stevenson of Mayfield, KY
4 Grandchildren: Shana, Ashstin, Cash & Will
Siblings:
Mike Fitzpatrick & wife Peggy of Benton
Jackson FItzpatrick & wife Bridgett of Benton
Norman Fitzpatrick of Ewing
Elvis Fitzpatrick of Benton
Yolonda Patton & husband Scott of Royalton
Several Nieces & Nephews
He was preceded in death by his Parents and by 1 Brother-Jerry Fitzpatrick.
Funeral services will be held at 2:00 P.M. on Wednesday, August 17th at the Morton & Johnston Funeral Home in Benton with Pastor Paul Keller officiating. Burial will be in the Masonic & Odd Fellows Cemetery in Benton. Visitation will be after 11:00 A.M. on Wednesday at the funeral home.
For more information or to send online condolences please visit www.mortonjohnstonfuneralhome.com