Rebecca Lee Wilcox, 67, of Sesser, passed away on Friday August 12, 2022 at St Louis University Hospital.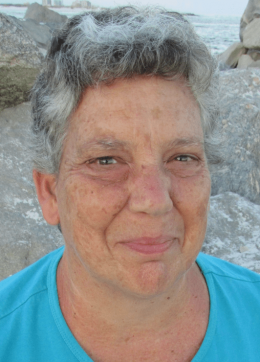 She was born on June 29, 1955 in Alamogordo, NM to Robert and Mary (Middleton) Weir. She married Harry Wilcox on September 16, 1978.
She is survived by her husband Harry Wilcox of Sesser; her daughters Chandra McCubbins of Sesser and Lakeatha (Keith) Brown of Valier; Lucas McCubbins, Rowen McCubbins, Henry Brown and Thomas Brown; one brother Robert Weir of Benton and one sister Madeline Bailey of Centralia. A memorial service will be held at 2:00 PM on Sunday August 21, 2022 at the Brayfield-Gilbert Funeral Home in Sesser with Pastor Ralph Brandon officiating. Visitation will be on Sunday from 12:00 Pm until the time of the service at 2:00 PM.
For more information go to our website www.gilbertfuneralhomes.com