James R. Price, 72, of Marion and a former Logan resident passed away on Thursday, August 11, 2022 at Landmark Hospital in Cape Girardeau, MO.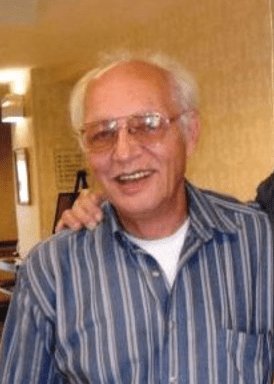 He was born in Logan, IL on March 25, 1950 the son of John Douglas & Shelly (Anthony) Price.
Mr. Price was a retired Insurance Agent. He worked for Sears, drove a Dolly Madison truck, worked for a convenience store in Chattanooga, TN. He also worked for his brother at JD Bits in Tennessee.
Mr. Price is survived by his:
5 Siblings:
Shirley Everding of Peru, IL
Martha Kranicki of Marion
Phyllis Travelstead of Marion
Pat Ellis & husband Bob of Pomona, IL
John D. Price & wife Leslie of Crossville, TN
Several Nieces & Nephews
He was preceded in death by his Parents, Sister-Lavone June and Bothers-Herman, George & Billy Ed.
Funeral services will be held at 1:00 P.M. on Tuesday, August 16th at the Morton & Johnston Funeral Home in Benton with Rev. Mary Ann Dier-Zimmermann officiating. Burial will be in the Jones Cemetery in Benton. Visitation will be from 11:00 A.M. to 1:00 P.M. on Tuesday at the funeral home.
For more information or to send online condolences please visit www.mortonjohnstonfuneralhome.com