Marie DuBravec, 91 of Christopher, passed away on Monday August 8, 2022 at Mount Vernon Countryside Manor.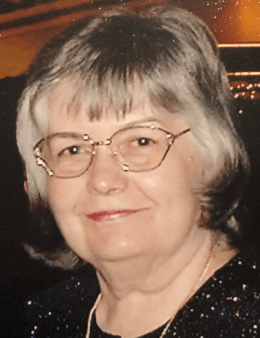 She was born on June 2, 1931 in New Orleans, LA to Paul and Annette Darcey. She married Donald DuBravec and he preceded her in death on April 7, 2005.
She is survived by her children Donald (Brenda) DuBravec of Christopher, David (Yoncha) DuBravec of Maryland, Jean Chrostoski of Wyoming, Daniel DuBravec of Pennsylvania abd Derek (Carri) DuBravec of Mississippi; Grandchildren Doug (Addie) DuBravec of Texas, Michelle (Jason) Watsonof Carterville, Jennifer (Chris) Arrington of Japan, David (Emilie) DuBravec of Maryland, Eric (Emily) Christoski of Missouri, Phil (Olivia) Chrostoski of California, Courtney DuBravec of Mississippi, Laci (Hannah) Klaubo of Arkansas, Bailey Smith of Mississippi and Kara Smith of Mississippi; Great Grandchildren Xavier, Dominic and Callie DuBravec, Jacie and Shelby Watson, Ethan and Brandon Arrington, David, John and Harper DuBravec and Olivia Klaubo and one niece Judy (Chris) Brocato.
She was preceded in death by her parents, husband, one son Douglas James DuBravec, one brother and sister-in-law Paul and Margie Darcey and one nephew Dennis Darcey.
Funeral services for Marie will be held on Saturday August 20, 2022 at 1:00 PM at the Gilbert Funeral Home in Christopher. Visitation will be on Saturday from 11:30 AM until the time of the service at 1:00 PM. Burial will be at St Andrews Catholic Cemetery in Christopher.
In lieu of flowers donations can be made to SSM Health at Home Hospice in Mt Vernon and St. Francis Community Animal Rescue of Murphysboro, and will be accepted at the funeral home.
For more information go to our website www.gilbertfuneralhomes.com