On Wednesday July 27, Lynda Ruth Mason joined her family and friends in heaven.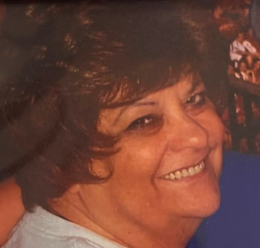 She passed at the age of 79 and was a resident of Sesser Illinois. She was raised by William and Marry Renshaw. She is survived by her two sisters Susan Crawford and Pat Clout. She has one daughter Cathy Petro and two son's Dave and Tony Mason. She also has 1 grandson, four granddaughters, and two great grandchildren who cared for her very Dearly.
Lynda Mason was a devoted Christian women who had the biggest heart of any one you'd ever meet. She was selfless and cared for her family with all her heart. She made sure all of us knew how much we were loved. A Celebration of Life will be held for her on Saturday, August 6, 2022 at the First Baptist Church in Sesser. The service will be held at ten am till noon by Chris Hottenson. The family is in hope you can come if possible, there will be a dinner preceding the service.
For more information go to our website www.gilbertfuneralhomes.com