Mr. Joseph Kish of Hillsborough, California, passed away on Saturday, July 23, 2022.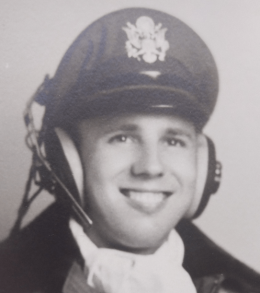 Joe was 93 years of age and is survived by his sister Betty, daughters Kymberly and Keely, sons Kirby and Kelly, grandsons Henry, Sean and Shane, niece Cheryl and nephew Dennis.
He was married to his wife Sandria for sixty years until her passing four years ago.
Growing up in Zeigler, Illinois, Joe was a graduate of Zeigler High School and completed his education at Southern Illinois University majoring in Geography.
During the Korean War he served in the United States Air Force as a first lieutenant flying both B-29s and B-47s and earning the Korean Service Medal, United Nations Service Medal as well as the National Defense Service Medal.
After his time in the Air Force Joe flew for Trans World Airlines as captain for thirty-three years. Aircraft he piloted included the Lockheed Constellation and L1011 TriStar as well as the Boeing 707 and 747.
He had a great love for animals having several cats (indoor and outdoor) over the years.
Joe also enjoyed baking, in particular fruit pies, with the fillings coming directly from his garden.
His other loves included both making and flying radio-controlled aircraft, playing golf and photography. His favorite place was his home and on any given Saturday evening Joe could be found enjoying "two fingers" of Johnny Walker with a fine cigar in his favorite room, the den.
Graveside services with Military Honors provided by the Benton American Legion Post #280, VF.W. Post #2671, and the U.S. Air Force will be held at 11:00 a.m. Wednesday, August 3, 2022, the Masonic and Odd Fellows Cemetery of Benton.
Arrangements are with the Leffler Funeral Home of Benton.
To leave online condolences to the family, or share memories of Joseph, visit www.lpfuneralhome.com