David William Van Hoorebeke, 56, of West Frankfort, passed away on July 23, 2022 at 5:15 A.M. at the Baptist Health Hospital in Paducah, Kentucky.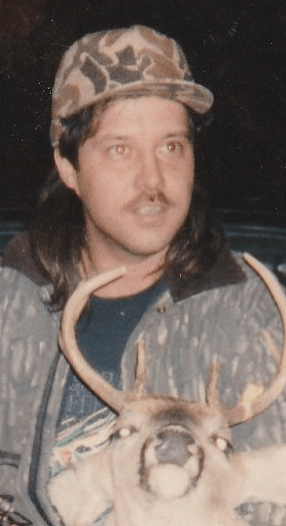 He was born September 28, 1965 in Benton, Illinois to Donald Van Hoorebeke and Marlene (Lemons) Van Hoorebeke.
He is survived by 3 daughters, Vanessa Barron of Orlando, Florida, Victoria
Panfill-Mayer of Valier and Amanda Van Hoorebeke of Christopher, by one son, David Matthew Van Hoorebeke of Christopher. He is also survived by 12 grandchildren and by sisters, Donna Preboy of Christopher and Sandra Kirkpatrick of West Frankfort and by brothers, Larry Van Hoorebeke of Clintwood, VA, and Lyle Jones of Wisconsin as well as several nieces and nephews and 2 aunts and 1 uncle.
He was preceded in death by his parents and by a brother, Randall Van Hoorebeke.
David worked as a refractory brick layer and was a member of the Brick Layer's Union # 8 of Illinois.
He was of the Baptist faith. He was an outdoorsman and loved bow hunting and fishing. He also loved to go camping.
David was a very kind hearted man and full of laughter. He will be sadly missed by his family and all who knew him.
It was David's wish's to be cremated. A celebration of life service will be held at a later date.
Gilbert Funeral Home in Christopher is in charge of arrangements.
For more information go to our website www.gilbertfuneralhomes.com