David R. Rea, 86, of West City passed away Sunday evening, July 24, 2022 at his home.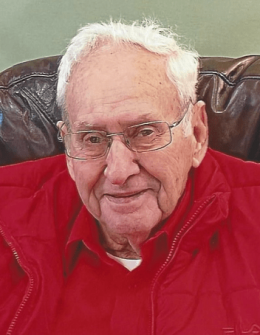 He was born in Benton, IL on March 10, 1936, the son of Verbal and Annabelle (Brookshire) Rea.
He married Carole Jean (Taylor) on September 4, 1954.
Mr. Rea was an active member of North Benton Church. Mr. Rea had served as Acting Mayor of West City, and served for numerous years on the West City Village Board, the Franklin County Board, the 911 Board, Crosswalk, and for 2 terms on the Benton High School Board and the Benton Grade School Board. Mr. Rea was active in and cared deeply for his community.
Mr. Rea is survived by his:
Wife: Carole Jean Rea of West City
Daughter: Diana Ing and husband Keith of Benton
Daughter-in-law: Marsha Rea of Whittington
Grandchildren: Marci Hood and husband Greg of Coello
Whitney Winstead of Benton
Eric Zinzilieta and wife Angie of Aviston
Hayle Smith and husband Cory of Benton
Great-Grandchildren: Bentley, Blakley, Bristol, Sawyer and Harper
Sister: Marilyn Dirden of Forysth, MO
Several Nieces and Nephews
Mr. Rea was preceded in death by his Parents, by a Son-David L. "Monty" Rea, and by a Brother-James L. Rea.
Funeral services will be held at 10 A.M. Thursday, July 28th at the Morton & Johnston Funeral Home in Benton with Pastors Eric Ruhe and Mark Minor officiating. Burial will be in the Masonic & Oddfellows Cemetery in Benton. Visitation will be from 5 to 7 P.M. Wednesday at the funeral home.
In lieu of flowers, Memorials may be made to the North Benton Church or to a charity of the donor's choice.
For more information or to send online condolences please visit www.mortonjohnstonfuneralhome.com