Doris N. Moore-Burkett-Ricks, 90, of Odin, IL, formerly of Benton, passed away at 5:20 a.m., on Friday, July 22, 2022, at Odin Health Care & Rehabilitation in Odin.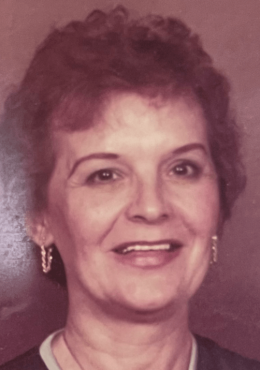 She was born on March 1, 1932, to John Roy and Vergie (Parker) Moore in Benton, IL. Doris was a graduate of Benton Community High School, the Class of 1950.
Doris was a member of Heritage Church in Van Buren, Arkansas. She enjoyed spending time her kids and grandchildren. Doris was a people person and loving, always super happy. She enjoyed cooking, reading and gardening. She loved writing about her family growing up and how Rend Lake was built. She also worked in the church food pantry and clothes closet.
Doris is survived by her loving children, Kim K. (Thomas) Pruett, Nancy (Al) Jimmez, Kelvin (Betty) Burkett and John (Tammy) Burkett and Holly Berry; 11 grandchildren and many great-grandchildren.
She was preceded in death by her parents, John Roy and Vergie Helen Moore, her brother, Jack Moore and her sister, Norma Jean Sharp.
Services have been entrusted to Pate Funeral Home, 301 S. Main St., Benton, IL.
A Memorial service will be held on Monday, July 25, 2022, at 10:30 a.m. at the Pate Funeral Home, Benton, IL, with Pastor Kurt Sanders, officiating.
Per Doris' wishes cremation will take place. Burial will be held at a later date at Masonic and Odd Fellows Cemetery.
Memorials may be made to St. Jude Children's Hospital and the Benton Ministerial Alliance and will be accepted at the funeral home.
Online condolences can be given at www.patefh.com.