Betty Lou Tucker, 77, of Zeigler passed away on Wednesday evening July 20, 2022 at her home.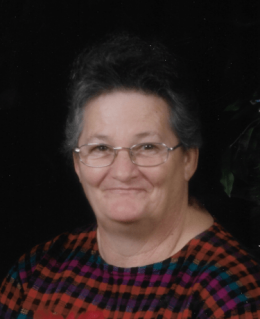 Betty was born in Whittington, IL on July 3, 1945, the daughter of William & Lillian (Whittington) Winemiller.
She Married George Edward Tucker, Sr.
Mrs. Tucker attended the Apostolic Church in Zeigler.
Mrs. Tucker is survived by her:
Husband: George Edward Tucker, Sr.
Children:
Mark Tucker
Tammy Prosise & husband Scott
Lora Tucker & Dolph VanHorebeke
Wayne Tucker & girlfriend Becky
Kyle Tucker & girlfriend Kristy
Several Grandchildren & Great-Grandchildren
3 Sisters:
Shirley Glowacki & husband Richard
Susan Brooks & husband Chuck
Diane Denton
Sister-in-law: Christine Winemiller
Sister-in-law: Sheryl Winemiller
Brother-in-law: Ron Glenn
Mrs. Tucker was preceded in death by her Parents, Daughter-Kathy Jo Tucker, Son-George Tucker, Jr., 6 Brothers-William, Bob, Larry, Paul, Glen & Delbert and by 3 Sisters-Lola, Mary & Tilda Mae.
Funeral services will be held at 1:00 P.M. on Monday, July 25th at the Morton & Johnston Fuenral Home in Benton with Pastor Jason Todd officiating. Burial will be in the Shiloh Cemetery in Whittington. Visitation will be after 11:00 A.M. on Monday at the funeral home.
For more information or to send online condolences please visit www.mortonjohnstonfuneralhome.com