Randy F. Hammonds, 65, of Sesser, passed away on June 20, 2022 as a result of an auto accident.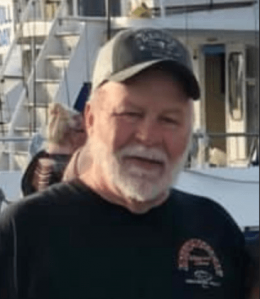 He was born on December 29, 1956 in Pinckneyville to Jesse and Mary Lou (Young) Hammonds. He married Robyn (McGhee) Hammonds on March 7, 1987 and she survives of Sesser.
He is also survived by his children Randy (Leah) Hammonds of Valier, Ryan Hammonds of Sesser and Teneva Johnston of Nashville, IL; one granddaughter Rynlee Mae Hammonds; four grandsons Byron Johnston, Zea Johnston, Tayron Johnston and KJ Johnston; two sisters Peggy Hammonds of Sesser and Susie (Bob) Skidmore of Christopher; mother-in-law Pam McGhee of Christopher; sister-in-law Andrea (Gary) Kelley of Christopher; three nieces Sheryl Bennet of Mt Vernon, Jamie Hammonds of DuQuoin and Alicia (Donnie) Pickles of Marion; two nephews Ricky (Stacy) Shumate of Baldwin, MO and R.J. (Jessie) Huh of Benton and several great nieces and great nephews.
Randy was preceded in death by his parents and one brother-in-law Robert McGhee.
He was a much respected truck driver for over 43 years and was employed by Todd Brown Trucking in Jonesboro, he loved his family and to make everyone laugh and he also loved his wiener dogs. He will be missed by anyone that knew him.
A Celebration of Life will be held for Randy on July 2, 2022 from 1:00 PM until 5:00 PM at the Sesser VFW Hall.
In lieu of flowers donations can be made to the family to help with funeral expenses.
For more information go to our website www.gilbertfuneralhomes.com