Mr. Keith Allen Manzek, age 71, of Benton; passed away at 2:25 a.m. Sunday, June 19, 2022, at his home.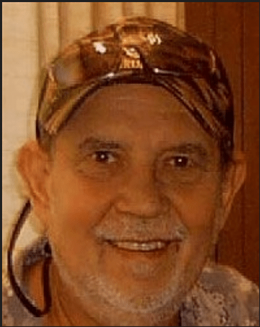 Celebration of Life Services will be held at 1:00 p.m. Saturday, June 25, 2022, at the Leffler Funeral Home of Benton, with Pastor Brian Mixon officiating. Visitation will be from 12:00 noon to 1:00 p.m. Saturday, at the Leffler Funeral Home. Military honors will be provided by the Benton American Legion Post #280, V.F.W. Post #2671, and the Army National Guard; at the funeral home.
Keith was born on March 1, 1951 in Chicago, Illinois; the son of Robert Manzek and Elsie E. (Mannikko) Manzek. He married the former Carolyne L. Mannes on January 18, 1972; and she preceded him in death on April 28,1985.
Mr. Manzek was a U.S. Army veteran having served at Fort Dix New Jersey, from January 1971 – January 1973.
He was a retired IT-Technician with Metromail.
Keith attended the Thompsonville Church of God.
He enjoyed fishing, being outdoors, traveling, eating out, talking with people, and hosting BBQ's. He also enjoyed online gaming, and racing his remote control cars.
Surviving are two children: Bryan Manzek of Christopher, Illinois, Aimee Perry of Gaylord, Michigan; three grandchildren Brandyn Manzek of Chicago, Illinois, Corrin and Kyle Perry of Gaylord, Michigan.
He was preceded in death by his parents; his wife Carolyne; and his long-time companion Carole Rice of Benton.
To leave online condolences to the family, or to share memories of Keith; visit www.lpfuneralhome.com
Cremation arrangements are through the Leffler Funeral Home of Benton.