Charles Samuel (Sam) Bullington , 78, of Benton, IL peacefully passed away Tuesday, June 14, 2022 surrounded by loved ones.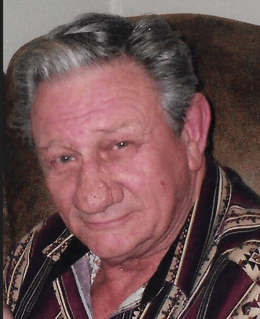 Sam was born on June 29, 1943 to Charles C. and Maudie (Finney) Bullington in Herrin, IL.
Sam graduated from Marysville High School in 1957. On May 7, 1966, Sam married Carol Parkin Olsen in Reno, NV and together they raised two children; Son-Charles "Wayne" Bullington and Daughter-Pamela Annette Bullington.
Charles was known as "Sam" or "Bull" to almost everyone that knew him. Sam and Carol loved to travel on their motorcycles all over the U.S.; with the Smokey Mountains being one of their favorite places. He worked most of his life underground in the coal mines. Once he left the coal mines, Sam filled his time being deeply involved with church and church ministries, camping, fishing, his motorcycles, and spending time with his great-grandkids which brought him the most pride and joy throughout life.
Sam is survived by his five granddaughters: Stephanie Higginson & husband Ty of McLeansboro, IL; Samantha Parmer & husband Ricky of Metropolis, IL Amanda Kelley of Herrin, IL; Misty Kemery of West Frankfort, IL; Meagan Bullington of Savannah, GA; and 11 great-grandchildren.
Sam was predeceased by his parents-Charles & Maudie; wife of 52 years: Carol; brother: Joseph Bullington; sister: Sheila Fenoglio; son: Wayne Bullington; and daughter: Pamela Bullington.
Visitation will be held from 4:00 P.M. to 6:00 P.M. on Monday, June 20th at the Abundant Life Church, 707 East Webster Street, Benton, IL.
A funeral service will be held at 6:00 P.M. on Monday with Pastor Chris Hammonds officiating. Burial will be in the Mount Pleasant Cemetery in Rend City immediately following.
For more information or to send online condolences please visit www.mortonjohnstonfuneralhome.com