Debra "Debbie" Kay Wilson, 57, of Johnston City, passed away on Sunday June 12, 2022 at the Herrin Hospital.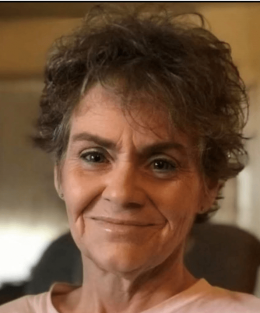 She was born on December 7, 1964 in Benton, IL to Norman and Sheila (Atchison) Brown.
She is survived by her two daughters, Stephanie (Jacob) Page of Benton and Sammie Wilson of Johnston City; grandson Jakson Page; her mother Sheila Brown of Marion and two sisters Pamela Sue Quinn of Barnhart, MO and Sherry Campbell of Creal Springs, IL.
She was preceded in death by her father Norman Brown.
A memorial service will be held on Thursday June 16, 2022 at 1:00 PM at the Gilbert Funeral Home with Pastor Kevin McNeilly officiating. Visitation will be on Thursday from 11:00 Am until the time of the service at 1:00 PM.
For more information go to our website www.gilbertfuneralhomes.com