Johnny Kent Shovan, 71 years of age, passed away May 19 2022 peacefully at his home.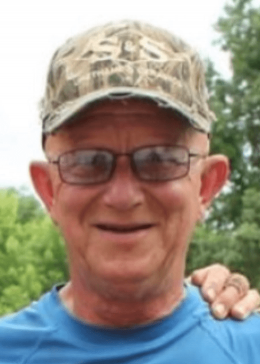 He was born April 23, 1951 to Joe and Laura (Price) Shovan at Miners hospital in Christopher, Illinois. He married Lesley Smith in Benton on July 18 1970. Together they had 2 children, Kendra Jo and Anthony Kent during their 51 year marriage. He spent his life working as a coal miner.
Our "Pa" enjoyed fishing, driving around in his truck, spending time in his pole barn, and loving his grandkids which were the light of his life. He was preceded in death by his parents and grandparents.
He is survived by his wife Lesley of Christopher, as well as his children Kendra (Chad) Woodland of Valier, Tony (Danea) Shovan of Mulkeytown, one brother Joey(Debi) Shovan of Benton, four grandchildren Clayton, Gavin, Logan, and Laurelai, several nieces, nephews, and many other beloved family and friends.
Funeral services will be on Tuesday May 24, 2022 at 1:00 PM at the Gilbert Funeral home in Christopher with Brother Kevin Bradley officiating. Visitation will be on Tuesday from 11:00 AM until the time of the service at 1:00 PM. Burial will be at Maple Hill Cemetery in Sesser IL. There will be a luncheon to follow at First Baptist Church in Valier for family and friends. In lieu of flowers donations can be made to Hospice of Southern Illinois or to the Valier First Baptist Church. Envelopes will be available at the funeral home.
For more information go to our website www.gilbertfuneralhomes.com