Ohmann Dick, 88, of Christopher, passed away on Monday May 16, 2022 at St. Clair Hospital in Fenton, MO.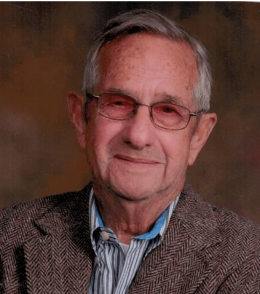 He was born on January 2, 1934 in Christopher to Aldred and Cleo (Minor) Dick. He married Tricia (Martin) Dick on December 27, 2020 and she survives of Christopher.
Ohmann is survived by his wife, children; Bryan (Jo) Dick of Mulkeytown, Jay Dick of Christopher, grandchildren; Daniel Dick, Kelcey Dick, Lydia (Ryan) Hicks and Ethan Dick, great-grandchildren; Slayde and Olive; one niece, Melody and 2 nephews, Mark and Paul.
He was preceded in death by his parents, his son Bruce Dick and his sister, Edda Jo Dye. Visitation will be held on Friday May 20, 2022 from 5 to 8 pm at the Gilbert Funeral Home in Christopher. In lieu of flowers, donations can be made to the Mulkeytown Cemetery, Christopher Lion's Club or the Christopher American Legion. Envelopes will be available at the funeral home.
For more information go to our website www.gilbertfuneralhomes.com