Bobby Gene Jarvis, 86, of Zeigler went home to be with his Lord and Savior at 7:40 a.m., Tuesday, May 17, 2022 at Herrin Hospital.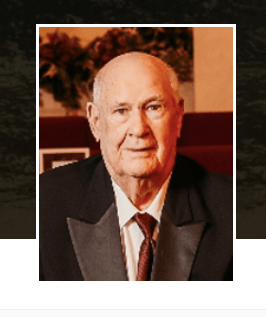 Bobby was born on December 28, 1935 in Blairsville to Paul Jarvis and Eathel (Taylor) Fogle. Bobby was united in marriage to Amanda Sue Jarvis on August 18, 1956 in Zeigler. Together they shared 60 years of marriage before she preceded him in death on January 31, 2017.
Bobby was a 1954 graduate of Zeigler High School and a longtime, faithful member of the Zeigler First Baptist Church. Bobby was retired having been a Coal Miner for many years. During his career he worked for Old Ben 21 & 25 and eventually retired from Peabody Energy in Coulterville.
Bobby enjoyed bird hunting, fishing and playing sports when he was younger. He also enjoyed spending time with his family.
Bobby is survived by his two children, Gayla (Jim) Mitchell of Zeigler, Kevin (Beth) Jarvis and Rose Steh of Springfield; three grandsons, Aaron Jarvis of Utah, Andrew (Lacy) Mitchell of Zeigler and Tyler (Karissa) Mitchell of Odin; three great-grandchildren and one on the way, Brogan Mitchell, James Landry Mitchell and Maverick James Mitchell; brother, Paul (Susan) Jarvis of Zeigler; sister-in-law, Doris Dobbins of Johnston City; special friend and caregiver, Paula Nolen. He is also survived by several nieces and nephews.
He is preceded in death by his wife, Amanda Jarvis; parents, Paul Jarvis and Eathel Fogle; father and mother-in-law, Fount and Faye Moore; brother-in-law, Verlyn "Bozo" Dobbins; three sisters-in-law, Betty (Leo) Beavers, Lenora Wallace, and Joanne (Earl) Payne; nephew, Dan Payne.
Funeral service will be at 11:00 a.m., Monday, May 23, 2022 at Zeigler First Baptist Church with Pastors Larry Shacklee and Chris Funkhouser officiating. Interment will follow in Zeigler Cemetery. The family is asking for everyone to wear their favorite St. Louis Cardinals shirt for the funeral.
Visitation will be 4:00 p.m. to 7:00 p.m., Sunday, May 22, 2022 at the church.
Memorial contributions may be made to Zeigler First Baptist Church Children's Program or the Sandoval High School Basketball Program. Envelopes will be available at the church.
Vantrease-Pyle Funeral Home in Zeigler is entrusted with the arrangements.
To send flowers to the family or plant a tree in memory of Bobby, please visit our floral store.