Larry R. Hastings, 79, of Benton, passed away on May 14, 2022, at Deaconess Gateway Hospital in Evansville, IN. He was born March 6, 1943, in Christopher to Charlie and Emma (Flatt) Hastings.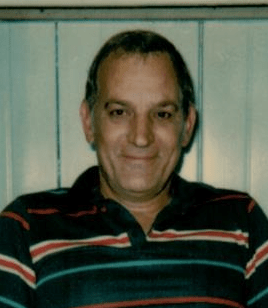 Larry was united in marriage to Linda (Alldredge) Steinmetz on August 3, 1985, and she resides in Benton.
Larry was a retired coal miner, in which he worked at Consol, Rend Lake Mine as a plant repairman for 34 years. He was also a member UMWA and the Benton Eagles.
He is survived by his wife, Linda of Benton; and five children, Bryan and Cheri (Rath) Hastings of Sesser and six children, Ryan and Lydia (Dick) Hicks of Coello, Chandra and Brian Ridling of Jefferson, GA, Christin Hicks of Sesser, Sandy and Chris Autry of Jefferson, GA, Jordan Hicks of Sesser, and Taylor and Taylor Satterfield of Jefferson, GA; Cindy Hastings of West Frankfort and two children, Danielle and Jesse Stone of West Frankfort, and Kaylin Moore of West Frankfort; Philip and Carla (Overturf) Steinmetz of Christopher and two children, Derick and Morgan (Denbo) Hammonds of Christopher, and Brittany Hammonds; Kerry Steinmetz of Portland, OR; Kendra Steinmetz and Denise Minor and daughter, Sammy and Zack Nave of Jacksonville; 18 great-grandchildren; one brother, Jim and Sue (Braden) Hastings of Christopher; and many nieces and nephews.
He was preceded in death by his parents, Charlie Hastings and Emma (Flatt) Hastings; and two brothers, Bill Hastings and Don Hastings.
He will be dearly missed by his family and many friends.
A Memorial service will be held on Thursday May 19, 2022 at 3:00 PM at the Gilbert Funeral Home in Christopher with Brother Kevin Bradley officiating. Visitation will be on Thursday from 1:00 PM until the time of the service at 3:00 PM.
For more information go to our website www.gilbertfuneralhomes.com