Earla Sue Killion, 83, of Benton, passed away at 1:20 p.m., on Monday, May 10, 2022, at SSM Good Samaritan Hospital, Mount Vernon, IL.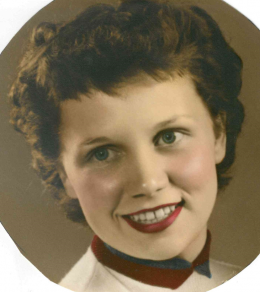 She was born on February 26, 1939, to John G. and Ida Marie (Williams) Whittier in Benton, IL.
Earla was a Christian and attended the First United Methodist and St. Joseph Catholic Church in Benton. She loved her children, grandchildren, and great grandchildren dearly.
She is survived by her two daughters, Susan Lee (Henry V.) Stickel of Benton, IL and Mary Jane (Fred) Zulawski of Springfield, IL; granddaughter, Blair E. (Scott) Kapraun; two grandsons, Tyler D. Hopkins (Lori Connor) and Troy S. Stickel (Cameron Freitag); two great-grandsons, Cayden Kapraun and Parker Kapraun; sister, Cathy (Kingsley) Bennett of Ewing, IL; one niece and two nephews; stepchildren, Penny Ann Hoffstetter, Amie Jane Keck, Jeffrey Kent Killion, Koletta Rae Clarke; and special caregiver, Kelsey Lockhart.
Earla was preceded in death by parents, John G. and Ida Marie Whittier; twin granddaughters, Savannah Lyn Chestnut and Brieann Kay Chestnut; brother and sister-in-law, George Craig (Pat) Paulavish; niece, Mary Ann Paulavish; and nephew, Bradley Whittier Bennett.
Funeral arrangements have been entrusted to Pate Funeral Home, 301 S. Main St., Benton, IL.
Per Earla's wishes, cremation will take place and a private family service is planned.
Online condolences can be given at www.patefh.com.