Flora Allis Bellamey, 82, of Christopher, passed away on April 29, 2022. She was born on April 2, 1940 in Springerton, IL to Daniel and Thelma Grace (Wilson) Simpson. She was married to James Ray Bellamey on December 18, 1971 and he preceded her in death on March 13, 2020.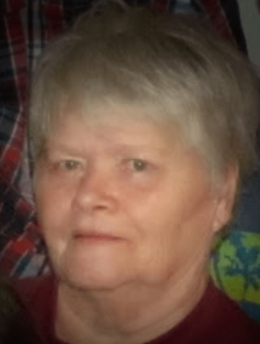 She is survived by her children Terri (Dave) Green of Indianapolis, IN , Kevin Bellamey of Indianapolis, IN, Gordon (Carol) Bellamey of Georgetown, IN, Dan Bellamey of Christopher, IL, Dallis Bellamey of Zeigler, IL, two brothers, Daniel Franklin Simpson of Rehoboth Beach, VA Samuel Simpson of Anna, IL and 22 grandchildren and 35 great-grandchildren.
She was preceded in death by her parents, her husband, two children, Angie Armstrong and Johnnie Ray Phillips, and five brothers and sisters.
Funeral Services will be on Wednesday May 4, 2022 at 1:00 PM at the Gilbert Funeral Home in Christopher with Samuel Simpson officiating. Visitation will be on Wednesday from 11:00 AM until the time of the service at 1:00 PM. Burial will be at Little Zion Cemetery in Enfield, IL.
For more information go to our website www.gilbertfuneralhomes.com