Gene Ramon Alexander, more affectionately known as "Mr. A", passed peacefully into God's presence at 86 years of age on December 8, 2021, at 9:17 PM in Deaconess Midtown Hospital of Evansville, Indiana after suffering a stroke at his home.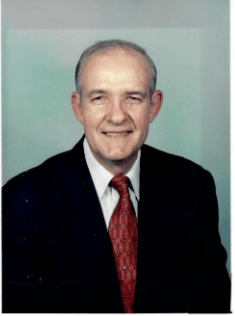 A Celebration of Life will be held on Sunday, January 30, 2022, at 3:00 p.m. with Rev. Kurt Sanders officiating. At 3:30 p.m. the Dedication Ceremony of a new bronze bench with a statue of his likeness will be held. Both services will be in the Doug Collins and John Malkovich Event Center located at the Benton Grade School Complex in Benton.
In lieu of flowers, Mr. A has specifically requested that donations be made to the Mr. A Memorial Fund Rend Lake College Foundation, Benton Ministerial Alliance, First Christian Church Fellowship Hall, or the SICF (Mr. A Fund). Marty Leffler at Leffler Funeral Home in Benton will accept and direct all donations.
To leave online condolences to the family, or to share memories of Mr. A, visit www.lpfuneralhome.com
Celebration of Life Services are through the Leffler Funeral Home of Benton.