Deloris L. Beyreis, 63, of Thompsonville, passed away at 11:15 p.m., on Wednesday, January 12, 2022, at her residence, with her loving family by her side.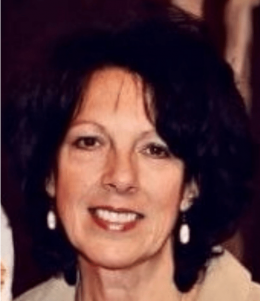 She was born on July 23, 1958, to Clifford and Hildred (Sanders) Obrecht in West City, IL. Deloris worked as a social worker for the Department of Veterans Affairs.
Deloris was a loving mother, grandmother and a devoted housekeeper. She enjoyed canning and sewing. After having her four children, she went back to school and earned her Master's Degree in social working, specializing in children and family violence and started helping Veterans suffering from PTSD.
She was a member of Whittington Baptist Church.
Deloris is survived by her children, Michelle Clark, Melissa Wilkerson, Mitchell Clark and Marshal (Nadine) Clark; seven grandchildren, Shae Ogroski, Macy Clark, Madison Cox, Nathan Wilkerson, Noah Wilkerson, Cash Clark and Colt Clark; three great-grandchildren, Liam, Margaux and Rutledge; one brother, Robert "Bob" Obrecht; and one sister, Blanche Jolly.
She was preceded in death by her parents, Clifford and Hildred Obrecht; adopted parents, Wilma and Halcy Buntin; her husband, Larry Townley, two brothers, Frank "Scottie" Obrecht and James "Jim" Isaacs and a sister, Nancy Kay Rhine.
Services have been entrusted to Pate Funeral Home, 301 S. Main St., Benton, IL.
Visitation will be held on Monday, January 17, 2022, from 5:00 p.m. to 8:00 p.m., at Pate Funeral Home, Benton.
Funeral services will be held on Tuesday, January 18, 2022, at 11:00 a.m., at the Pate Funeral Home, Benton, with the Reverend Mark Minor, officiating. Following the service, burial will take place in the Mt. Etna Cemetery in Thompsonville.
Memorials may be made to Wounded Warriors and Disabled Veterans and will be accepted at the funeral home.
Online condolences can be given at www.patefh.com.