Laura Nicole Schuler, 28, of Benton, passed away on Saturday January 8, 2022 at Lourdes-Mercy Hospital.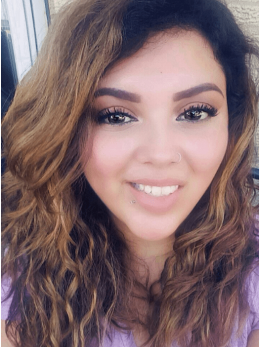 She was born on April 13, 1993 to Mario Larios and Kathy (Serratt) Fromherz. She married Derrik Schuler and he survives of Benton.
She is survived by her husband Derrik Schuler of Benton; her mother Kathy (Serratt) Fromherz of Arizona; her father Mario Larios of Sesser; her children Gio, Aria, Nick and Emma; sisters and brothers Joanna Dexl, Jeremy (Vanessa) Munoz, Franky Munos, Alex Larios and Carlos Larios.
Funeral services for Laura will be on Thursday January 13, 2022 at 7:00 PM at the Brayfield-Gilbert Funeral Home in Sesser with Brother Chris Hottensen. Visitation will be on Thursday from 5:00 PM until the time of the service at 7:00 PM.
For more information go to our website www.gilbertfuneralhomes.com