Jerry Dean Rice, 75, of Mulkeytown, passed away on Thursday January 6, 2022 at Shawnee Christian Nursing Center in Herrin.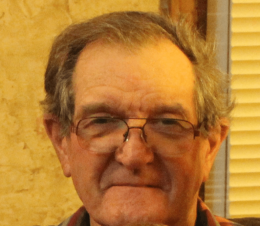 He was born on March 4, 1946 in Christopher to Vernon and Geneva (Baldwin) Rice. He married Nancy Jean (Edmonds) Rice on September 12, 1964 and she preceded him in death on August 26, 2021.
He is survived by his sons Jeffrey Rice of Mulkeytown and Shannon (Melissa) Rice of Mulkeytown; granddaughter Adrian (John) Rapp of Mulkeytown; great grandchildren Mykie and Isabel; one sister Darla Minton; five brothers Roger (Brenda) Rice of Coello, Lee (Diane) Rice of Mulkeytown, Donald Rice of Frankfort, KY, Vernon Paul Rice Jr. of Mulkeytown and Robert Rice of Marion and several nieces and nephews.
He was preceded in death parents, wife, three sisters Fay Furlow, Donna Barlow and Roberta Bullock and one brother Bill Rice.
Funeral services for Jerry will be on Wednesday January 12, 2022 at 11:00 AM at the Gilbert Funeral Home in Christopher with Brother Denny Bush officiating. Visitation will be on Tuesday January 11, 2022 from 5:00 PM until 8:00 PM at the funeral home and on Wednesday from 9:00 AM until the time of the service at 11:00 AM. Burial will be at Zeigler Cemetery.
For more information go to our website www.gilbertfuneralhomes.com