Gary Edward Browning, 71, of Mulkeytown, passed away on Thursday January 6, 2022 at Herrin Hospital.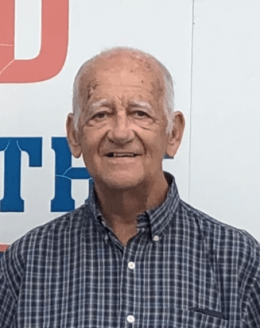 He was born on July 30, 1950 in Auburn, WA to Rev. Ernest and Thelma (Ball) Browning. He married Cheryl "Cherie" (Swisher) Browning on July 12, 1975 and she preceded him in death on April 3, 2014.
He is survived by his two children Joseph Browning of St Louis, MO and Angie Worley of Mulkeytown; two grandchildren Braden Worley and Emma Grace Lynn Browning; two sisters Darlene (Dale) McDaniel of Villa Ridge, IL and Cindy (Donald) Jackman of Sikeston, MO and three brothers Ernie (Jan) Browning of Florida, Robert (Sherry) Browning of Florida and Gilbert (Donna) Browning of Olive Branch, IL.
He was preceded in death by his parents and wife.
Graveside services will be on Friday January 14, 2022 at 11:00 AM at Ward Cemetery in Mulkeytown with Pastor Robbey Smith officiating. Friends and family are asked to meet at the cemetery.
For more information go to our website www.gilbertfuneralhomes.com