Mr. Albert James Babb, age 81, of West Frankfort and formerly of Benton; went home to be with his Lord and Savior in Heaven at 5:50 p.m. Thursday, January 6, 2022.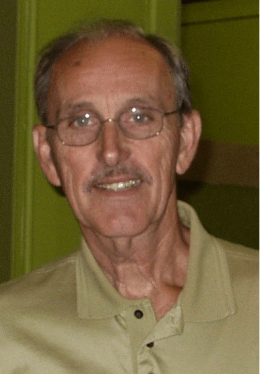 Celebration of Life Services will be held at 1:00 p.m. Monday, January 10, 2022, at the West City Church of God, with Rev. Harol Whitlock officiating. Visitation will be from 11:00 a.m. to 1:00 p.m. Monday, at the West City Church of God. Arrangements are through the Leffler Funeral Home of Benton.
Al was born on June 30, 1940, in Centralia, IL, the son of Albert James Babb and Myra (Rainey) Babb. He married the former Martha Ann Wimberly on November 20, 1959, and she survives.
He was a retired painter, former owner/operator of Reabans Drive-in which he later changed the name to Al's Drive-in, of Benton. He also was a former coal miner.
Mr. Babb was a member of the West City Church of God.
Al enjoyed home improvement projects for his family, working in general; but most of all, he loved spending time with his family.
Surviving is his loving wife of 62 years, Martha Ann Babb of West Frankfort, IL; three children: Jeff Babb and wife Denise of Harrisburg, PA, Dara Barnes and husband Shane of Fort Worth, TX, Amy Dollins and husband Mike of Benton, IL; eight grandchildren: Destiny Babb, Bethany Jackson and husband Spencer, Caleb Babb, Lydia Mellenger and husband Ethan, Shae Pendleton and husband Drew, Zach Barnes and wife Brittany, Michaela Montgomery and husband Ethan, MacKenzi Dollins; four great-grandchildren: Graeson Barnes, Everhett Barnes, Allistair Barnes, Caden Pendleton; a brother David Babb and wife Norma of Indianapolis, IN.
He was preceded in death by his parents.
Memorial contributions In Memory of Al Babb, may be made to the American Cancer Society; and will be accepted at the funeral home.
To leave online condolences to the family, or to share memories of Al; visit www.lpfuneralhome.com
Cremation arrangements are through the Leffler Funeral Home of Benton.