Gene Ramon Alexander, more affectionately known as "Mr. A", passed peacefully into God's presence at 86 years of age on December 8, 2021,at 9:17 PM in Deaconess Midtown Hospital of Evansville, Indiana after suffering a stroke at his home. He was the son of Delbert R. and Helen Teaney Alexander and grew up in Zeigler, Illinois.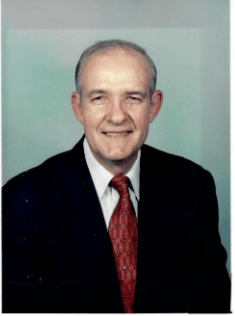 Known throughout southern Illinois as an educator, volunteer, and generous philanthropist,
Mr. A touched many lives through his giving spirit and compassion for others. He filled the needs of young people and adults alike with his scholarships and daily trips to provide for the food pantry, and his support of fundraisers, youth activities, church, and school. His goal was always to please God and, as he said, "store up treasures in heaven".
Not only did he give financially to others, he also inspired young people and made memories for others by sharing a quarter if they said "Say no to drugs". His question, "Are you huggable" always preceded his free hugs as many will remember, and his "Pay It Forward" $20 bill given out each Christmas season was helpful to many. He provided programs for his teachers and students at schools and Rend Lake College, swept parking lots very early in the morning at various businesses, and at the same time had perfect attendance as a volunteer to read daily to students at Benton Grade School and Head Start. He willingly painted over 700 classrooms and was well known for painting 352 US maps on the playgrounds at various schools in Illinois, 3 in KY, and 3 in MO. Over 200 books have been donated to the Benton Public Library as birthday gifts to friends and colleagues through the years. A modest man, Mr. A never wanted notoriety for his many good deeds.
Mr. A was a proud veteran of the United States Army having served from 1954-1956 during which time he completed a year of college. Upon his return to Benton, he earned a bachelor's and master's degree and began teaching at Webster Jr. High in Benton. His teaching career also included various grades at Logan, Lincoln, and Grant School. Students remember his English Card Game, Great Swammie awards, Queen for a Day for his teachers all of which inspired his protégés to always do their best. In addition, Mr. A was a coach and later a principal until his retirement in 1990. Among the many honors bestowed on Mr. A, he was chosen as Citizen of the Year and a proclamation was made for a special Mr. A Day on November 25, 2015. A bronze plaque hanging at the Gene R. Alexander Learning Resource Center at Benton Grade School notes his true character with the inscription as being a true gentleman, educator, motivator, character builder, memory maker.
A man of God, Gene Alexander was a member of the First Christian Church Disciples of Christ in Benton where he served as an active deacon for 52 years, a Sunday School teacher, and an active participant in men's groups. He always looked forward to the day he had finished God's purpose on earth and could meet Him face to face.
Gene Alexander is survived by his sister, Linda Alexander Heise of Benton, two brothers Dan Alexander and wife, Mary Francis of Mahomet, IL, Donald Alexander of Benton, and several nieces and nephews. He was preceded in death by his parents, a brother, Delbert Alexander and wife Mary Jane, sister-in-law Jean Marie Alexander and niece Ellen Heise.
A Celebration of Life will be held on January 30, 2022, from 1:00-3:00 PM with service beginning at 3:00 with Rev. Kurt Sanders officiating. Immediately after the service, the dedication of a new bronze bench with a statue of his likeness will be held in the Doug Collins and John Malkovich Event Center located at the Benton Grade School Complex in Benton.
In life Mr. A was an inspiring educator, a Christian, and an unsurpassed giver of time and effort to others. With his body being donated to science, in death he continues to be a useful teacher of medical students at St. Louis University School of Medicine.
In lieu of flowers, Mr. A has specifically requested that donations be made to the Mr. A Memorial Fund Rend Lake College Foundation, Benton Ministerial Alliance, First Christian Church Fellowship Hall, or the SICF (Mr. A Fund). Marty Leffler at Leffler Funeral Home in Benton will accept and direct all donations.
Celebration of Life Services are through the Leffler Funeral Home of Benton.