Ernest "Harvey" H. Olson, Jr., 80, of Marion, formerly of Benton, passed away at 12:24 a.m., Tuesday, November 30, 2021, at Herrin Hospital.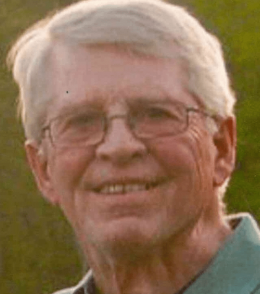 He was born on August 3, 1941, to Ernest and Lilah (Hawkins) Olson, Sr., in Chicago, IL. Ernest served in the United States Navy as a Naval Air Reservist. He retired as a General Contractor after working over forty-five years on major construction projects. On May 5, 1962, he married the former Louise M. Stubbings in Miami, OK. To this union they had three children.
Harvey was a loving son, husband, father, grandfather, brother and uncle. He was a board member of the Hill City Water District in Benton for 15 years. Harvey enjoyed sailing, woodworking and carpentry. Through the years, Harvey has been the mentor to many individuals assisting them in teaching them how to start up their own construction businesses. He really took pride in making hand holding Crosses, and sharing them with many families and individuals.
He is survived by his loving spouse of 59 years, Louise M. Olson; three children, Mark A. (Lynne) Olson, Curtis M. (Lori) Olson and Karen L. (Kevin) Luebke; four grandchildren, Anna (Lucas) Stefan, Luke Olson, Erin (Anthony) Fund and Brandon Olson; two brothers, Paul E. (Ingrid) Olson and Fred O. (Lynn) Olson; sister, Caryl L.Damiani; two sister-in-laws, Nicole Olson and Patricia (John) Armstrong; aunt, Phyllis (John) Geschwind; and many nieces, nephews, cousins and friends.
Harvey was preceded in death by his parents, Ernest and Lilah Olson, Sr.; brother, Philip L. Olson; sister, Donna M. Waltrip; and brother-in-law, Art Damiani.
Funeral arrangements have been entrusted to Pate Funeral Home, 301 S. Main St., Benton, IL.
Per Harvey's wishes cremation will take place and a celebration of his life will be held at a later date.
Memorials contributions may be made to the St. Jude's Hospital for Children by visiting www.stjude.org, Hospice of Southern Illinois by visiting www.hospice.org or the First Christian Church in Benton and will be accepted at the funeral home.
Online condolences can be given at www.patefh.com.