Terry L. Ray, 73, of Benton, IL passed away Thursday, November 25, 2021 at the Franklin Hospital.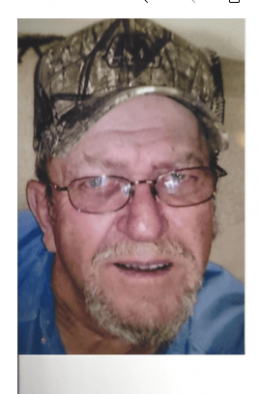 He was born in Benton, IL on August 10, 1948, the son of James and Edith (Lane) Ray.
He married Rhonda (Wilkerson) on February 14, 2007.
Mr. Ray worked for Benton Township for over 40 years, and when he retired he was Highway Commissioner. He had also served as Assistant
Fire Chief for Ewing Northern Station #3 for several years. He loved fishing, camping and motorcycle riding.
Mr. Ray is survived by his wife Rhonda Ray, of Benton, children Keith Ray, of Thompsonville, IL, Edith Marie Johnson, and husband Todd, of Thompsonville and Olivia Ray, of Steel City, IL; grandchildren Allison Colp, Tyler Peerbolte, Courtney Wilson, Aubrey Wilson, Seiger Wilkerson, Elijah Burgess, Josalyn Burgess, Blake Morgan, Riley Weidig, Maddox Davis; four great-grandchildren and three step-children; Alesha Atwood, Whitney Atwood and James Hall.
Mr. Ray was preceded in death by his parents, by a son, Terry Wayne Ray, by a sister, Wanda and by six brothers: George, Ray, Bob, Sam, Clyde and Paul.
Funeral services will be held at 1 p.m. Tuesday, November 30, 2021 at Morton & Johnston Funeral Home, in Benton, IL, with Bro. Dan Wilkerson officiating. Visitation will be after 11 a.m. on Tuesday at the funeral home.
For more information or to send online condolences please visit www.mortonjohnstonfuneralhome.com