Gary Peters, 73, of West Frankfort, IL, passed away on Saturday November 27, 2021.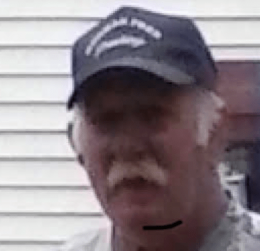 He was born on December 2, 2021 to John and Louella (Tramell) Peters.
He is survived by his former wife Vickie (Shadowen) McDonald; two sons Guy Eugene Peters of West Frankfort and Gregary Jay Peters of West Frankfort; grandchildren Nathan Charles Peters, Gunner Jay Peters and Gabriel Peters; step children Jimmy, Amy, Ryan, Shawn and Chris; step grandchildren "TT" Thomas, "Baby Girl" Cheyenne, Erica, Landien, Graclyn, Madison and "Country Girl"; two sisters Judy Sawyer of Moline, IL and Joan Tice of Missouri; two brothers Johnnie Peters of Missouri and Michael Shawn Peters of Missouri and several nieces and nephews.
He was preceded in death by his parents, one step daughter Ashley and one step grandchild Hunter.
He was a truck driver for Fred Norman Trucking in Murphysboro, IL and he was a Veteran of the United States Army serving in the Vietnam War.
A memorial visitation will be held on Friday December 3, 2021 from 2:00 PM until 4:00 PM at the Gilbert Funeral Home in Christopher.
For more information go to our website www.gilbertfuneralhomes.com