John David Zimmerman, 74, of Sesser, passed away on Saturday November 27, 2021 at Deaconess Midtown Hospital in Evansville, IN.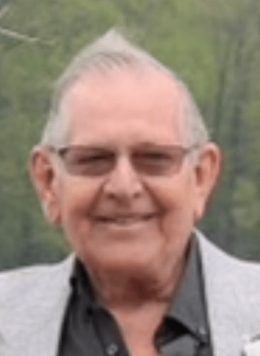 He was born on July 25, 1947 in Sesser, IL to Donald and Margaret (Pearson) Zimmerman. He married Linda (Prior) Zimmerman on June 8, 1968.
He is survived by his wife of 53 years Linda Zimmerman of Sesser; two children Mark Zimmerman of Sesser and Amanda (Eric) Tindall of Sesser; grandchildren Haleigh Zimmerman, Mackenzie Tindall, Mackayla Miller and Kade Zimmerman and one great granddaughter Hadley Tindall.
He was preceded in death by his parents, and two brothers Harold Zimmerman and Jack Zimmerman.
He was an outdoorsman, loving to hunt, fish and play with his dogs. He also loved to talk about guns and collect guns, but most important was his family and he loved to watch all of his grandchildren play sports.
He was a member of the Bear Point Free Wil Baptist Church and had worked at Old Ben #26.
Funeral services will be on Wednesday December 1, 2021 at 1:00 PM at Bear Point Free Will Baptist Church in Sesser with Brother Gowdy Cannon and Brother Larry Cook officiating. Visitation will be on Wednesday from 10:00 AM until the time of the service at 1:00 PM at the church. Burial will be at Maple Hill Cemetery in Sesser.
For more information go to our website www.gilbertfuneralhomes.com