Christina Maria Pearson, of West Frankfort, passed away peacefully in her sleep at home on November 23, 2021 after her long battle with cancer. She was 44 years old, born July 17th, 1977.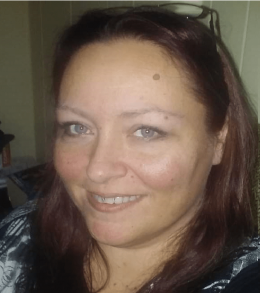 Her wishes are to be cremated with a future Celebration of Life Service.
The Leffler Funeral Home of Benton, is in charge of the cremation arrangements.
Christina was baptized at North Benton Baptist Church, and later went to church at Immanuel Baptist Church until she graduated high school and served in the Navy. She was stationed at Pearl Harbor, Honolulu, Hawaii, where she met and married her first husband and where her first child was born.
She leaves behind her three loving children: Tristan Carter, 24; Serenity Pearson, 16; and Lucas Pearson, 14. Also her mother Debra Kays and her husband Marion; her sisters Marie Staggs and Toni Ray; her father Stewart (Bill) Edwards and his wife Viola; her estranged husband Billy Pearson; her step sisters Brenda, Tammy, Debbie, and Elaina; and numerous aunts, uncles, cousins, and other family and friends.
Proceeding her is her ex-husband Tracy Carter, her grandparents Rose Edwards and Lois and Robert Key, and her great grandparents Bertha and Ed Uselton.
Memorial contributions may be made to assist the family with expenses, payable to the Leffler Funeral Home, 401 East Main Street, Benton, Illinois 62812.
To leave online condolences to the family, or to share memories of Christina, visit www.lpfuneralhome.com