Marvin L. Gates, 71, of Benton, passed away at 2:35 p.m., on Sunday, November 21, 2021, at Barnes Jewish Hospital in St. Louis, MO.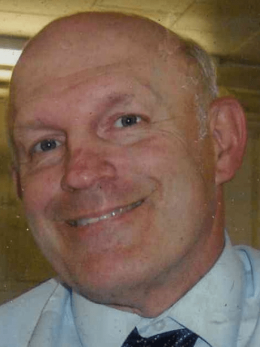 He was born on June 18, 1950, to Ellard and Mabel (Sanders) Gates in Christopher, IL. On February 12, 1984, he married Lori Ann Wright and she survives.
Marvin was a loving spouse, father, grandfather and great-grandfather. He enjoyed gardening, farming and appliance repair. He loved socializing with people.
He is survived by his spouse, Lori, two daughters, Sherry (Shannon) Paisley of Sesser, IL and Dana (Holly) Gates of Benton, IL; two sons, Justin (Amanda) Gates of Benton, IL and Jason (Annie) Gates of Whittington, IL; a step-daughter, Danielle (Bryan Raines) Helmer of Chicago, IL; several grandchildren and great-grandchildren.
Marvin was preceded in death by his parents , Ellard and Mabel Gates.
Services have been entrusted to Pate Funeral Home, 301 S. Main St., Benton, IL.
Visitation will be held Friday, November 26, 2021, from 11:00 a.m. to 1:00 p.m. at Pate Funeral Home, Benton, IL.
Funeral services will be held on Friday, November 26, 2021, 1:00 p.m. at the Pate Funeral Home, Benton, IL, with the Reverend Dean Severin, officiating.
Burial will take place in Masonic and Odd Fellows Cemetery.
Memorials may be made to the National Kidney Foundation, American Diabetes Association or the Benton Ministerial Alliance and will be accepted at the funeral home.
Online condolences can be given at www.patefh.com.