Dena R. Groves, 64, of Benton passed away Thursday morning, November 11, 2021 at her home.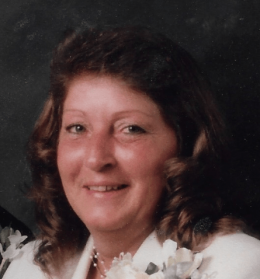 She was born in Eddyville, IL on May 26, 1957, the daughter of Robert & Donna (Parson) Williams.
She married Jimmy D. Groves on October 11, 1978, and he preceded her in death on June 29, 2011.
Her grandsons were the love of her life. She enjoyed talking to her CB Buddies, her handle was Bumper. She will be greatly missed by all who knew & loved her.
Dena is survived by her:
Daughter: Miranda Williams & husband Stanley, Jr. of Benton
Grandsons: Wyatt & Waylon
Sister: Lois Schofield & husband John of Broughton
Brother: James Warren Williams
2 Nieces & 4 Nephews and Several Great-Nieces & Great-Nephews
Dena was preceded in death by her Parents, Husband and Brother-James Warren Williams.
Funeral services will be held at 1:00 P.M. on Tuesday, November 16th at the Morton & Johnston Funeral Home in Benton with John Schofield officiating. Burial will be in the Masonic & Odd Fellows Cemetery in Benton. Visitation will be after 11:00 A.M. on Tuesday at the funeral home.
For more information or to send online condolences please visit www.mortonjohnstonfuneralhome.com