James Britt Towers, 59, of Christopher, passed away on Sunday October 10, 2021 at his home.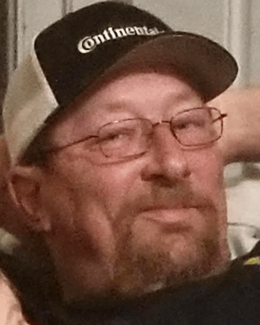 He was born on January 4, 1962 in Christopher to James "Jim" Brooks and Ruth (Flowers) Towers Stritzel.
He is survived by his daughters Rachel (Brad Hall) Towers of Valier and Austin (Joe) Hargraves of St Louis; grandchildren Holden Jace Towers-Frost, Beau Brooks Hall, Anthony Hargaraves and Eleanor Hargraves and several other extended family members and friends.
Britt enjoyed the outdoors, hunting and guns. He was proud father and a prouder Papa.
He was preceded in death by his parents.
A memorial visitation will be held on Saturday October 16, 2021 from 9:00 AM until 11:00 AM at the First Baptist Church of Valier.
For more information go to our website www.gilbertfuneralhomes.com