Harold Lee Moore, 94, of Benton, IL passed away Tuesday, July 20, 2021 at his home.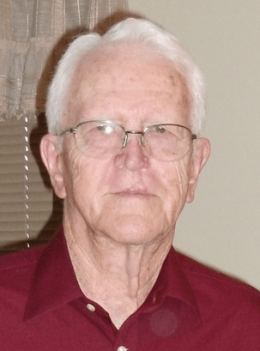 He was born in Benton, IL on August 26, 1926 the son of Ernest Lewis & Mary Louetta (Webb) Moore.
On October 21, 1953 he married Wynona Jeannine Samples and she preceded him in death on December 11, 1980. He then married Helen Partin on September 2, 1988, she also preceded him in death on November 19, 1989.
He was a graduate of Benton High School Class of 1944. Mr. Moore was a retired Farmer.
Mr. Moore is survived by a daughter, Sheree Falkenberry, and husband Greg, of Benton; granddaughters Amanda Kay Moore McKee, and husband Ryan, of Mt. Vernon, IL and Danielle Lynn Moore Hatfield, and husband Josh, of West City, IL; four great-grandchildren, two nieces, four nephews.
Mr. Moore was preceded in death by his parents, wives, son, Gary Alan Moore, daughter, Teresa Kay Moore and siblings, Dorothy Rice, Helen Woodland and Carl Moore.
Graveside services will be held at 1 p.m. on Friday, July 23, 2021 at the Masonic & Odd Fellows Cemetery in Benton with Elder James Stearns officiating. There will be no visitation, those attending the service are requested to meet at the cemetery.
For more information or to send online condolences please visit www.mortonjohnstonfuneralhome.com