Shirley Rose Wilkerson, 78, of Johnston City passed away Sunday afternoon, July 18, 2021.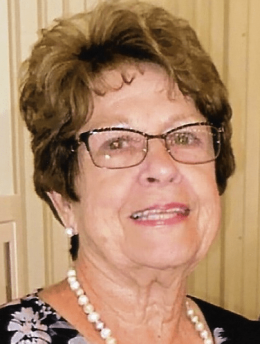 She was born in Franklin County, IL on Dec. 26, 1942, the daughter of Raymond and Oveda (Neal) Gulley.
She was first married to Jim Hutchens and later married Bobby Wilkerson. Mr. Wilkerson preceded her in death on April 25, 1998.
Mrs. Wilkerson was retired as a caseworker for the State of Illinois, and was a member of the North Benton Baptist Church. She liked to travel and visit family. She enjoyed her plants and her garden.
Mrs. Wilkerson is survived by her son, Eric Hutchens and wife Lynn, of Greenwood, SC; a daughterm Karen Pickering, and husband Bill, of Christopher, IL: grandchildren, Alecia Davis (Brian), Ashley Hutchens, Matt Hutchens (Taylor), Brandi Alexander (Lee), Ryan Miller (Brandon); great-grandchildren, Skylar, Riley, Alaina, Emric, Kane and Gavin; a sister, Judy Border, of Benton, IL.
Mrs. Wilkerson was preceded in death by her parents, husband, Bobby Wilkerson, and by a sister, Sharon Trill.
Funeral services will be held at 1 p.m. Thursday, July 22, 2021 at the Morton & Johnston Funeral Home. Burial will be in the Masonic & Oddfellows Cemetery in Benton. Visitation will be after 11 a.m. on Thursday at the funeral home.
For more information or to send online condolences please visit www.mortonjohnstonfuneralhome.com