Elaine LaVerne Hatchett, 86, of Benton, IL, died at 8:04 a.m. Tuesday, July 6, 2021, at Good Samaritan Hospital, Mt Vernon, IL.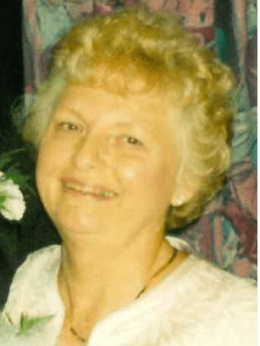 Elaine was born on July 10, 1934, in Chicago IL the daughter of Ceasar "Jimmy" and Monica "Melba" Shimkus. She married Donald Lewis Hatchett in Chicago on June 13, 1959 and they were married for 55 years until Donald's death in 2015. Elaine attended and graduated from the Mount Sinai Hospital School of Nursing in Chicago from 1957-1960. She moved with Donald to Fenton MO and then to Benton IL and said goodbye to the city-life from then on. She worked as a registered nurse at Franklin Hospital in Benton as floor supervisor and of the emergency room until taking the school nurse position at Thompsonville Community School from 1989-92. She later worked as a nurse in home health care services until her retirement in 1996.
Elaine was a loving, devoted and faithful wife, a nurturing and compassionate mother, and a strong woman with an opinion that she wanted people to hear, with "listen" being one of the favored words in her vocabulary. After becoming accustomed to life in Southern Illinois, she took a liking to gardening and canning the produce of the garden and the fruit of the orchard trees on her property. She enjoyed collecting and learning recipes to add to the variety of homemade meals she enjoyed preparing for her family. She enjoyed traveling and visiting new unfamiliar places across the United States, Canada, and abroad.
She loved, honored and obeyed God and His law, and was a faithful and devoted servant toward God in prayer daily.
Surviving relatives include her children, Jon Hatchett and wife Becky of West Frankfort, IL, Daniel Hatchett and wife Perlen of Benton, IL, Jeremy Hatchett of Benton, IL, brother Richard Shimkus and wife Patricia of West Frankfort, IL, one grandchild Rachel Eckles and husband Sam of Goreville, IL, two great-grandchildren Mason Hatchett of Herrin, IL, and Dominick Eckles of Goreville, IL, and one great-great-grandchild Kyrie Hatchett of Herrin, IL.
She was preceded in death by her parents, her husband Donald Hatchett, two infant sons, one infant daughter, grandson Scott Hatchett, and most recently her son David Hatchett. Elaine was loved and will be greatly missed.
Funeral services have been entrusted to Pate Funeral Home, 301 S. Main St., Benton, IL.
Visitation will be from 5:30-8:00 p.m. Monday, July 19, 2021, at the Pate Funeral Home, Benton, IL.
Funeral services will be held at 11:00 a.m. July 20, 2021 at the funeral home with Pastor Jason Todd officiating. Burial will be in the Plasters Grove Cemetery, Thompsonville, IL.
Online condolences may be made at www.patefh.com