David Allen Hatchett, 55, of Benton, IL died Tuesday, July 6, 2021 at his home. David was born December 24, 1965, in Murphysboro, IL the son of Donald and Elaine Hatchett. He served in the United States Army with an honorable discharge after graduating Benton High School.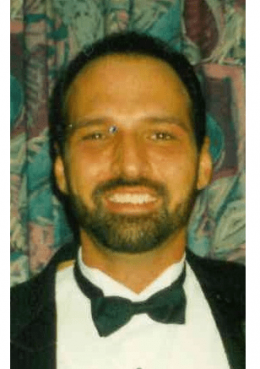 David was a thoughtful brother and son and enjoyed music, forensic documentaries, old movies, and a good laugh in his pastime. When it came to culture, he frequently mentioned that he had always felt he had been born in an era too late. David was a cancer survivor of recent years.
Surviving relatives include his brothers, Jon Hatchett and wife Becky of West Frankfort, IL, Daniel Hatchett and wife Perlen of Benton, IL, Jeremy Hatchett of Benton, IL.
He was preceded in death by his parents. David was a gentle man who was loved and will be greatly missed.
Funeral services have been entrusted to Pate Funeral Home, 301 S. Main St., Benton, IL.
Visitation will be from 5:30-8:00 p.m. Monday, July 19, 2021, at the Pate Funeral Home, Benton, IL.
Funeral services will be held at 11:00 a.m. July 20, 2021 at the funeral home with Pastor Jason Todd officiating. Burial will be in the Plasters Grove Cemetery, Thompsonville, IL.
Online condolences may be made at www.patefh.com