Chad Jeremy Robertson, 44, of Benton, IL passed away Friday, June 4, 2021 in Benton.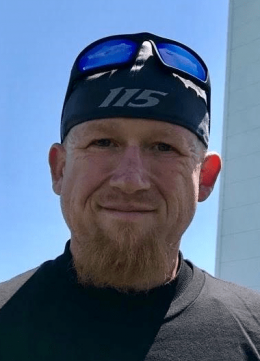 He was born in Crawfordsville, IN on November 16, 1976, the son of Dennis and Deborah (Hoffa) Robertson.
He married Trisha (Yadloski) Robertson on June 10, 2016 in Destin, FL.
Chad, taking after his father, grandfather and great-grandfather was a 5th generation Teamster Car Hauler for most of his life and loved his career. He was a proud father and loved his children with everything he had. He also enjoyed riding motorcycles, boating, cooking, traveling, and working around the yard. Chad believed in living life to its fullest.
Mr. Robertson is survived by his wife, Trisha (Yadloski) Robertson, of Benton, IL; children Carly, Kayla, Kamryn and Colton Robertson, of Benton, IL; father, Dennis Robertson, of Crawfordsville, IN; sister, Kerrie (Robertson) French, of New Market, IN.
Mr. Robertson was preceded in death by his mother.
Visitation will be from 5 to 7 p.m. on Friday, June 11, 2021 at Morton & Johnston Funeral Home in Benton.
Funeral services will be held at 2 p.m. on Saturday, June 12, 2021 at Hunt & Son Funeral Home in Crawfordsville, IN with Rev. Wallie Nichols officiating. Visitation will be at 1 p.m. on Saturday at Hunt & Son Funeral Home. Burial will be in the Freedom Cemetery in Montgomery County, IN.
For more information or to send online condolences please visit www.mortonjohnstonfunerlhome.com