Herman David Coder, 80, of Buckner, passed away on Monday June 7, 2021 at his home.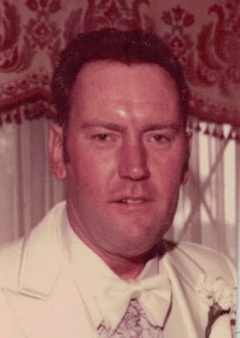 He was born on January 9, 1941 in Joliet, IL to Herman Allen and Mary Louise (Richards) Coder. He married Flora (Clinton) Coder and she preceded him in death.
He is survived by his son John (Diane) Coder of Buckner; granddaughter Johna Coder; great grandchildren Alayna Leyva and Therron Coder; three sisters Jane (Harold) Wringer of Joliet, IL, Janet Coder of Hollywood, AL and Linda Rettko of Hollywood, AL.
He was preceded in death by his parents, wife, one son David Allen Coder and one brother Daniel Coder.
Funeral services will be on Friday June 11, 2021 at 11:00 AM at the Gilbert Funeral Home in Christopher with Pastor Tony Price officiating. Visitation will be on Friday from 10:00 AM until the time of the service at 11:00 AM. Burial will be at Harrison Cemetery in Buckner.
For more information go to our website www.gilbertfuneralhomes.com